Tag: TrooperGate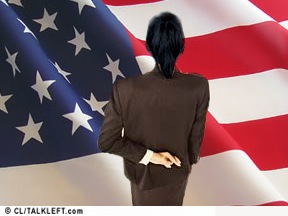 The full TrooperGate report is here (pdf). Pages 65-67 with key findings on Gov. Sarah Palin are reproduced here (pdf).
Below are some key excerpts from the report, followed by several news articles showing that contrary to claims by Palin and the McCain campaign, the investigation was bipartisan from start to finish -- and Palin herself initially pledged to cooperate with the legislature. [More...]
(94 comments, 1739 words in story) There's More :: Permalink :: Comments
TrooperGate report is out. Findings: Gov. Sarah Palin abused the power of her office.
The report by investigator Steve Branchflower found that Palin violated the state's executive branch ethics act, which says that "each public officer holds office as a public trust, and any effort to benefit a personal or financial interest through official action is a violation of that trust."
The full report is here (pdf.) The vote to release it was unanimous. I'll update as I read it.
Pages 65 to 67, reproduced here, explain the finding that Palin abused the power of her office.
(81 comments) Permalink :: Comments
The Alaska Supreme Court has refused to block the legislative investigation and report in TrooperGate. The report should be out today.
The Guardian reports that Gov. Sarah Palin, and some of her employees, may be censured.
In an attempt to mitigate the fallout, the McCain campaign released a competing report. Naturally, the report clears her. (Note: the report is by the McCain campaign, not the Personnel Board.)
The details of her husband Todd Palin's answers in the legislative probe are here. The Court's decison is below, the opinion should follow shortly.
(29 comments, 207 words in story) There's More :: Permalink :: Comments
The Alaska Legislature's TrooperGate report will be out Friday.
In lieu of testimony, seven employees, after Republicans lost their lawsuit to have the probe declared invalid, answered written questions under oath.
First Dude Todd Palin had until today to get his answers in.
A legislative panel has scheduled a meeting for 9 a.m. Friday to receive Branchflower's report on Monegan's firing and whether Palin or members of her administration abused their powers in pushing for the dismissal of a state trooper involved in a child-custody fight with the governor's sister.
Who didn't cooperate? Gov. Sarah Palin. [More...]
(10 comments, 178 words in story) There's More :: Permalink :: Comments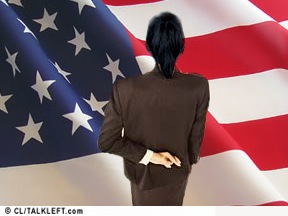 Alaska Attorney General Talis Colberg today said seven employees of the office of Gov. Sarah Palin will honor the subpooenas issued by the legislative committee investigating whether Gov. Sarah Palin abused her power in seeking to have then-public safety manager Walt Monegan fire her brother-in-law. Colberg's announcement follows last week's court ruling refusing to toss the legislative probe.
The Legislature's investigator, retired state prosecutor Steve Branchflower, is expected to complete his report by Friday into whether Gov. Sarah Palin abused her power by trying to force the firing of a state trooper involved in a child custody battle with her sister.
What about Todd Palin? He's still resisting the legislative subpoena, agreeing instead to an interview by the personnel board investigator. The personnel board is under control of the Executive branch. [More...]
(13 comments, 475 words in story) There's More :: Permalink :: Comments
There will be a hearing Thursday before an Alaskan judge to decide whether the legislative ethics investigation of Gov. Sarah Palin may proceed.
The lawsuit was filed by five Republicans who say the legislative investigation is partisan, a false claim in my view. Palin wants the Personnel Board, whose members serve under her in the Executive Branch, to decide.
(18 comments) Permalink :: Comments
The editorial today in the Anchorage Daily News is Abidcation by Palin, criticizing her for allowing John McCain and his operatives speak for her on TrooperGate.
The governor who said, "Hold me accountable," is hiding behind the hired guns of the McCain campaign to avoid accountability. Is it too much to ask that Alaska's governor speak for herself, directly to Alaskans, about her actions as Alaska's governor?

....Is the McCain campaign telling Alaskans that Alaska's governor can't handle her own defense in front of her own Alaska constituents?
The calls the takeover "offensive": [More...]
(13 comments, 249 words in story) There's More :: Permalink :: Comments
When Alaska Gov. Sarah Palin filed her request earlier this week to stop the Personnel Board investigation into TrooperGate that her lawyer had requested just days earlier, she included a new reason for firing former Public Safety Director Walt Monaghan: He was a renegade who took an unauthorized trip to Washington, DC to lobby for money for a program to investigate and prosecute rape.
The project, expected to cost from $10 million to $20 million a year for five years, would have been the first of its kind in Alaska, which leads the nation in reported forcible rape.

The McCain-Palin campaign echoed the charge in a press release it distributed Monday, concurrent with Palin's legal filing. "Mr. Monegan persisted in planning to make the unauthorized lobbying trip to D.C.," the release stated.
But, ABC News has obtained the travel authorization document (pdf). The trip was authorized by Palin's office. [More...]
(38 comments, 1581 words in story) There's More :: Permalink :: Comments
Gov. Sarah Palin may have had an 80% approval rating among Alaska residents during her 1 1/2 years as Governor, but many who worked with her professionally in the legislature don't share their view.
Mike Bradner, a former legislator and Speaker of the House, has waived copyright to this article (pdf) this article published today explaining why Palin does not have their support.
In an editorial yesterday, the Alaska Daily News took Palin to task for failing to cooperate in TrooperGate. It begins: [More...]
(29 comments, 452 words in story) There's More :: Permalink :: Comments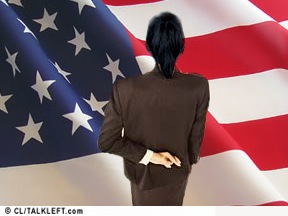 The press will not ignore TrooperGate. The Alaska Attorney General informs us that Gov. Sarah Palin's employees won't honor the subpoenas to testify about TrooperGate.
In a letter to state Sen. Hollis French, the Democrat overseeing the investigation, Republican Attorney General Talis Colberg asked that the subpoenas be withdrawn. He also said the employees would refuse to appear unless either the full state Senate or the entire Legislature votes to compel their testimony.

Colberg, who was appointed by Palin, said the employees are caught between their respect for the Legislature and their loyalty to the governor, who initially agreed to cooperate with the inquiry but has increasingly opposed it since McCain chose her as his running mate.
More....
(92 comments, 293 words in story) There's More :: Permalink :: Comments
Newsweek has examined the divorce records of Gov. Sarah Palin's sister and her husband, Mike Wooten, the trooper at the heart of the TrooperGate legislative investigation into whether Palin abused her power as Governor in firing public safety manager Walt Monegan.
The divorce case and ruling cited by Newsweek concerns Palin's conduct before becoming Governor, while she was a private citizen, but is relevant for providing another glimpse into the newly minted Vice Presidential candidate
The Court likened Palin's attacks on the trooper to a form of child abuse:
An Anchorage judge three years ago warned Sarah Palin and members of her family to stop "disparaging" the reputation of Alaska State Trooper Michael Wooten, who at the time was undergoing a bitter separation and divorce from Palin's sister Molly.
More...
(135 comments, 423 words in story) There's More :: Permalink :: Comments