Tag: impeachment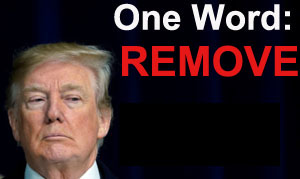 Donald Trump's impeachment trial begins with arguments about the rules. Here is the House Manager's Statement on McConnell's rules. The New York Times reports that McConnell made two modifications after objections: there will be three rather than two days of opening statements and all the documents and evidence from the House proceeding will be entered in the Senate proceedings. The amended version of Sen. Res. 483 is here.
The House Brief and Statement of Facts is here. It's reply to Trump's trial brief is here. [More...]
(99 comments, 295 words in story) There's More :: Permalink :: Comments
I'm not big on expending time and energy on impeaching Bush and Cheney. They'll be gone soon enough and I'd rather spend my time arguing against McCain and another four years of the same.
Nonetheless, the articles of impeachment are an important read as a reminder of the crimes perpetrated by the Bush Admnistration and as a warning that they should never again be tolerated. The full text of the 35 articles is available here (pdf). You can sign a petition to support them here.
For more, check out AfterDowningStreet, Kucinich.us (temporarily on server overload)and Democrats.com
(28 comments) Permalink :: Comments