Tag: voter registration
The 9th Circuit Court of Appeals today struck down Arizona's Prop 200, requiring voters to show proof of citizenship when registering to vote and proof of identification when casting ballots. The opinion is here:
Proposition 200 requires prospective voters in Arizona to present documentary proof of citizenship in order to register to vote, ... and requires registered voters to present proof of identification in order to cast a ballot at the polls.... This appeal raises the questions whether Proposition 200 violates the Voting Rights Act § 2, 42

U.S.C.

§ 1973, is unconstitutional under the Fourteenth or Twenty-fourth Amendments of the Constitution, or is void as inconsistent with the National Voter Registration Act (NVRA)....

We hold that the NVRA supersedes Proposition 200's voter registration procedures, and that Arizona's documentary proof of citizenship requirement for registration is therefore invalid.
The Court upheld the portion requiring voters to show identification when casting ballots. The likely effect: [More..]
(31 comments, 345 words in story) There's More :: Permalink :: Comments
Earlier today I wrote about the latest Colorado poll showing Obama still with a big lead over John McCain. A reader asked me if I'm ready to call Colorado for Obama yet.
I thought I was, but now I'm having second thoughts. He was just in Denver and Fort Collins last week, so why are he and Michelle coming back to Colorado tomorrow to do a rally in Pueblo? Pueblo is a Democratic county. Maybe it's just that early voting turnout in Pueblo has not been as high as other places. As of today:[More...]
(38 comments, 699 words in story) There's More :: Permalink :: Comments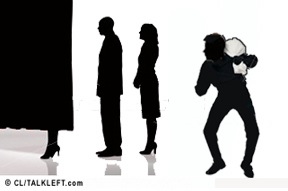 After lawyers made their arguments yesterday in federal court in the lawsuit challenging the purging of tens of thousands of Colorado voters from voter registration lists, U.S. Senior District Court Judge John L. Kane, Jr. declared he would take the matter under advisement. Shortly before he returned to rule, the parties reached a settlement. The result is that those who who were purged will be able to vote and their credentials will be checked afterwards. If they are eligible to vote, their vote will count.
Under the agreement, voters removed from the rolls will be permitted to cast provisional ballots, and those ballots will be counted unless election officials can prove the voters were not eligible. To strike such ballots, county election officials must conduct an extensive records review on each one, a decision that must then be reviewed by Mr. Coffman's office.
More...
(6 comments, 1584 words in story) There's More :: Permalink :: Comments
The Supreme Court today summarily overturned the Sixth Circuit Court of Appeal's 9 to 6 en banc ruling designed to disrupt new voters in Ohio at the behest of the Republican party.
The Court in a per curiam ruling held, as argued by the Ohio voting officials, that the GOP appears to have no standing under Section 1983 to sue to overturn the state's established voter registration procedures.
We express no opinion on the question whether HAVA is being properly implemented. Respondents, however, are not sufficiently likely to prevail on the question whether Congress has authorized the District Court to enforce Section 303 in an action brought by a private litigant to justify the issuance of a TRO.
The Order in Brunner v. Ohio Republican Party, 07A332, is here. Scotusblog has more. People for the American Way (PFAW)issued this statement:
(13 comments, 299 words in story) There's More :: Permalink :: Comments
The AP reports:
Alabama Prisons Commissioner Richard Allen stopped a voter registration drive for inmates Thursday under pressure from the Alabama Republican Party.

In a letter to state Republican Party Chairman Mike Hubbard, Allen said individuals conducting the program "were not doing anything for the inmates that they could not do themselves by simply contacting the Secretary of State's Office for the voter registration postcard."
Allen's absurd rationale: [More...]
(18 comments, 248 words in story) There's More :: Permalink :: Comments